Custom designed high pressure and breathing air compressors
Individual and tailor made solutions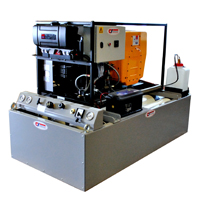 COMP TRADE has already delivered a number of compressors for vehicles, trailers or special installations. In particular, if individual requirements are different from the off the shelve solution COMP TRADE always the right partner and provides customized solutions and structures that have not only met but exceeded usually our customers' expectations. If mobility is required in the smallest space, the trailer version made by COMP TRADE is the right solution. Different versions are available, if necessary individual structures can be created.
Proven concepts are the basis for best results.
Safety Filling Cabinet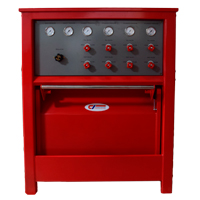 Our safety filling cabinet are available in one- to four-cylinder configurations and with single or dual storage bank fill pressure control. Our two-bay model come in manual or pneumatic doors. The three- and four-bay models are all constructed with pneumatic doors.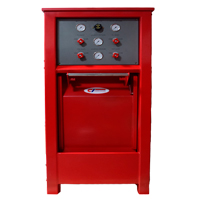 All steel construction with grade 8 steel structural hardware
Third-party tested to meet NFPA 1901 Standard
Vertical blast tubes direct air blast and debris away from operator should a failure occur
1 to 4 cylinder recharging capabilities
Designed to fit SCUBA and SCBA cylinders range of sizes
Liners to protect cylinders paint and reduce wear
Doors open to 60° for easy cylinder installation